National electricity investment signed a strategic cooperation agreement with new China International
In the new international and national power investment in Beijing signed a strategic cooperation agreement. The national power investment general manager, deputy party secretary Meng Zhenping, outside director Yang Jixue, Party members, deputy general manager of the home when Lin, the country's new international general manager Zhou Yuxian, supervisors Du Peng, deputy general manager Pan Genping attended the signing ceremony.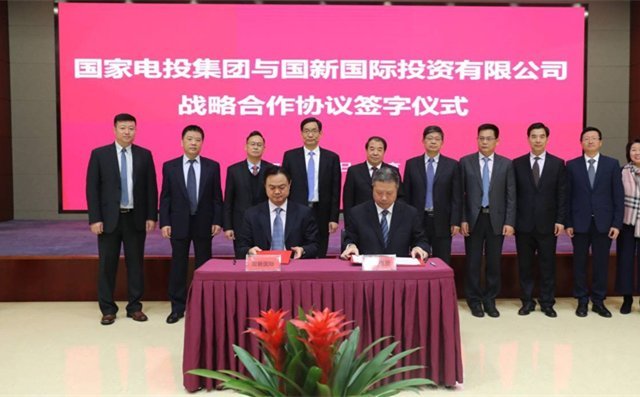 He said that in recent years, in the country "The Belt and Road" initiative under the guidance of the national power investment overseas business development has made remarkable achievements, reserve a number of high-quality projects. The national power investment is willing to strengthen cooperation with the country's new international, a win-win situation, give full play to the synergy, to realize the unification of economic and social benefits. He said in the new international support, the central enterprises to "go out", in the future will work with the national power investment to strengthen cooperation in asset securitization, as the national power investment development to become a world-class enterprise providing good service and support. Yang Jixue said that the national power investment and give full play to its advantages in the new international, carry out strategic cooperation, realize the complementary resources and to promote business development, effectively promote their strategic goals, has important significance, hope that both sides will further deepen cooperation and realize mutual benefit and win-win progress. When Lin, Pan Genping representing the two sides in a strategic cooperation agreement Sign. CLP international chairman Yu Bing, the country's new international investment director Xue Yuan representing the two sides signed the relevant project cooperation agreement. Under the agreement, the two sides will work together, through the commercial operation, to create a benchmark platform to support the national power investment to "go out", to carry out extensive cooperation in the domestic and foreign equity.